The year 2013 has come upon us maybe a little quicker than we thought, but nevertheless, there are still a lot of movies to be released this year that we will all want to see. This, my friends, is my most anticipated movie list of 2013, so far.
Title: WARM BODIES
Release Date: Feb. 1
Directed by:Jonathan Levine
As preposterous as a movie about a zombie falling in love with a girl sounds, this has somehow hooked me to see it. It goes against the formula of zombies being unfeeling, undead servants and delving into one zombies mind as if he were a captured soul being controlled by zombie impulses. Could this actually be a decent movie? We'll just have to see because this has me hooked.
Title: BEAUTIFUL CREATURES
Release Date: Feb. 13
Directed by: Richard LaGravenese
All my friends have read or are planning to read this book in school, and from what they've told me about it, it sounds really interesting. It involves some paranormal/mythological stuff mixed in with an interesting love story, as most teenage books nowadays. However, seeing the trailer for this one actually gave me hope that it won't be another generic teenage sleeper. I'll keep open-minded.
Title: OZ: THE GREAT AND POWERFUL
Release Date: March 8
Directed by: Sam Raimi
I've always loved the Wizard of Oz and I was thinking about how it could eventually use a re-vamp. Well, I finally got it from none other than the great Sam Raimi of the Evil Dead and Spiderman. I'm sure he'll do good to the near-lost franchise, especially with performances from Michelle Williams, Mila Kunis, Rachel Weisz, and James Franco. I'm sure this one will be really good, and I can't wait until it comes out.
Title: THE ABC'S OF DEATH
Release Date: March 8
Directed by: Kaare Andrews (mainly)
This one really appeals to the horror fan in me. This horror project is made up of 26 individual chapters done by 26 individual directors. With all of this production, I'm hoping it's as good as it can get.
Title: SCARY MOVIE 5
Release Date: April 12
Directed by: Malcolm D. Lee
They've been teasing us about this one for a really long time, but now, they're finally talking about releasing it! I've been a decent fan of the Scary Movie franchise and have been waiting for this one to finally come out. Maybe it won't be as dreadful as some of its predecessors, especially with Charlie Sheen and Lindsay Lohan.
Title: THE EVIL DEAD
Release Date: April 12
Directed by: Frederico Alvarez
The original classic by Sam Raimi is a favorite of mine and my overall favorite horror film, but a remake of it? I don't think it's really necessary, but since they're remaking it, it'll be interesting to see how they do it. At least it still has the original producers, so it can't be that bad....hopefully.
Title: STAR TREK: INTO DARKNESS
Release Date: May 17
Directed by: J. J. Abrams
I never really got into the old Star Trek movies as I did with the old series, but I really did like the new movie in 2009, so this should really be interesting to see. It makes me wonder what's going to happen.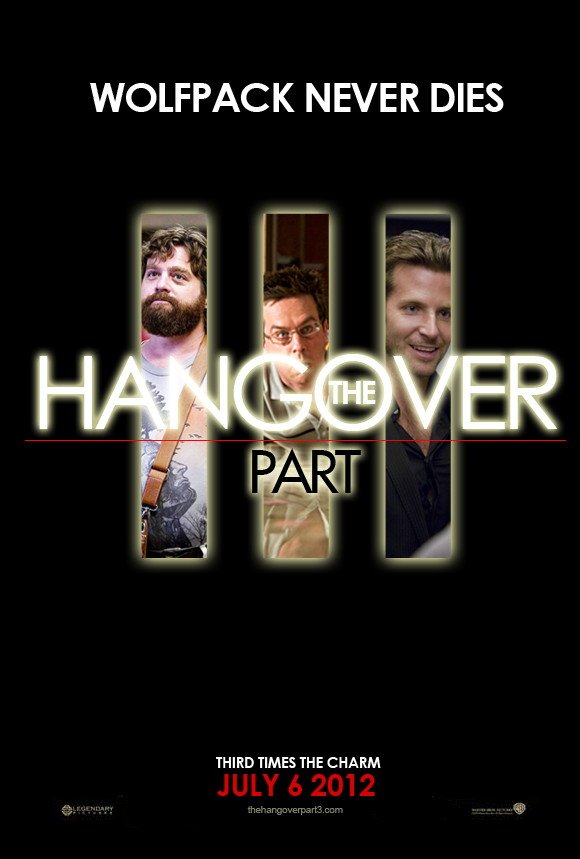 Title: THE HANGOVER, PART III
Release Date: May 24th
Directed by: Todd Phillips
I loved the first two Hangovers, and a third one was just inevitable to be made. With all the same actors, I'm sure it'll be somewhat of a riot even if the idea isn't as fresh as it originally was.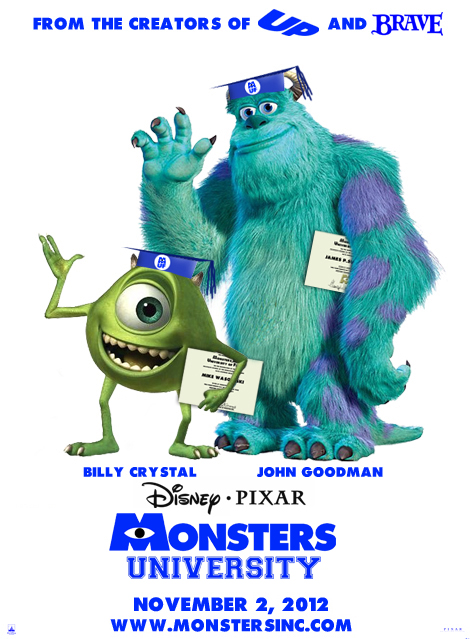 Title: MONSTERS UNIVERSITY
Release Date: June 21
Directed by: Dan Scanlon
I said something about this one in one of my past blog posts, but I want to bring it up again because it's being released this year. I really liked the first Monsters Inc. movie and I've always wanted a sequel. I still didn't get one, but this is better than nothing, I'd say. I can't wait to see how this one will turn out.
Title: DESPICABLE ME 2
Release Date: July 3
Directed by: Chris Renaud
I really enjoyed the first Despicable Me movie, but I really didn't think they would make a sequel to it. I didn't think it was necessary either. However, the trailer poses a pretty interesting twist mystery that could really set it off, plus it seems to keep some of the same hilarity the original had.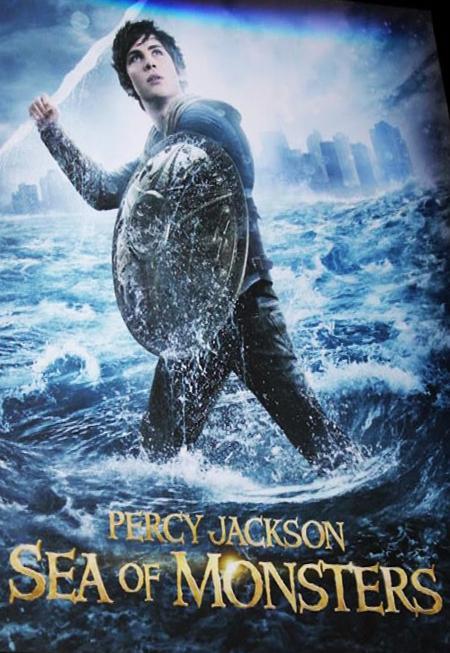 Title: PERCY JACKSON: SEA OF MONSTERS
Release Date: August 16
Directed by: Thor Freudenthal
I actually kind of got into the first Percy Jackson movie, even if it did have a lot of flaws in it. I've actually been waiting for the day they finally turn up a sequel to it. Now the wait is over. Will they improve or not?
Title: THE HUNGER GAMES: CATCHING FIRE
Release Date: November 22
Directed by: Francis Lawrence
I really liked the first book and movie of the Hunger Games series and I've been looking forward to the next one ever since. I can't wait until this one comes out, especially now that they gave it a different director. It might actually be a little more well shot this time.
Title: THE HOBBIT: THE DESOLATION OF SMAUG
Release Date: December 13
Directed by: Peter Jackson
I really, really enjoyed the latest Hobbit movie in theaters and enjoyed the fantasy Jackson put into it. This title implies this is where a lot of the action occurs, and I hope so. I actually can't wait to gather up my friends and spend another late, three-hour night of watching this in theaters.
Title: THE SECRET LIFE OF WALTER MITTY
Release Date: December 25
Directed by: Ben Stiller
I had to read this short story in school one day and I kind of enjoyed it. I'd like to see a movie adaptation of it in more modern times, especially sporting a cast of Ben Stiller, Kristen Wiig, Shirley McLaine, and Kathryn Hahn. I've heard there was an older adaptation on film, but this ought to be interesting.
There you have it, readers! You've just read my starting list of films I'm looking forward to in 2013.