(10/10)
I love this film to death. The animation, story, and unique execution just worked altogether to create a film like no other.
PLOT:Young Mary Daisy Dinkle (Bethany Whitmore) is a girl who lives in Australia. She has drunk for a mother (Renee Geyer) and a negligent father. She's a lonely girl who has no friends at school because of her home life and the dark-colored birthmark on her forehead. One day at the post office, she picks up an address book of New York and decides to write to one of the people in it randomly. She chooses an overweight, mentally-deficient, 40-year-old athiest named Max Jerry Horowitz (Phillip Seymour Hoffman). Max has very few friends and is always misunderstood. These two instantly become pen pals, writing back and forth about their many interests and goals. It's a very good plot executed brilliantly.
VOICES:The voice acting was very good, but the stealers of the show were the young Bethany Whitmore as young Mary and Phillip Seymour Hoffman as Max. They both played a unique and well-done voice. Barry Humphries also does a pretty good job as the Narrator. The other shiners would be Toni Collette as adult Mary, Eric Bana as Damien, and Renee Geyer as Vera Dinkle.
SCORE:The score was very well done and fits the moods very well for the scene they fit in. If it were available, I'd buy the soundtrack. There was also an attractive cover of "Que Sera Sera" in here by the band Pink Martini which I liked.
ANIMATION:The animation in here is very uniquely done. The caricatured look of the characters physical features are bleak and ugly, but they are that way to fit the feel of the film's atmosphere of two lonely souls living in the world around them. The animation itself was very well done and pretty detailed claymation.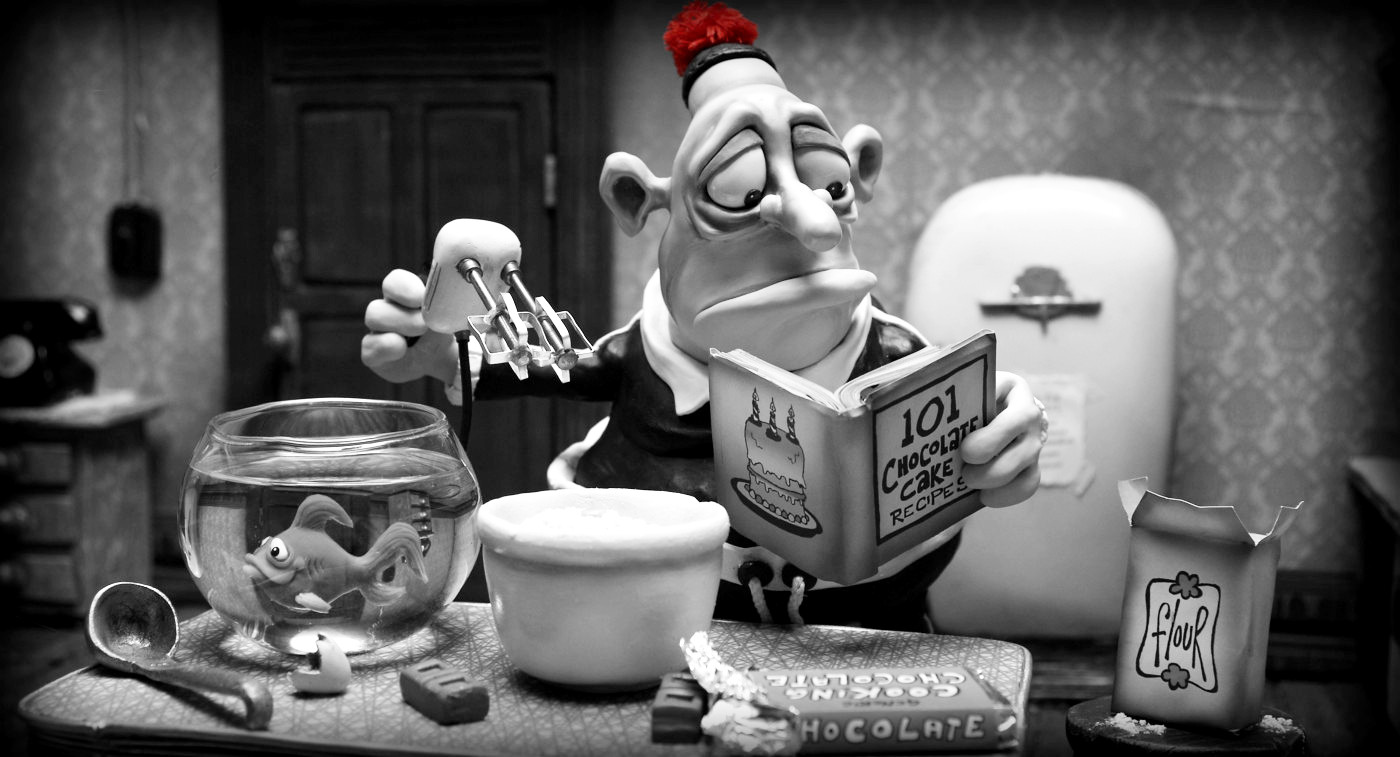 OTHER CONTENT:This film is very magical in terms of movie magic. The story between our two characters is unique, heartwarming, strange, and very eventful. There hasn't been a "love" story like this in history. I think everyone should see this film at least once; it'll be worth your time.
OVERALL,an epic animated film with a brilliant plot, very good voice casting, well done and fitting score, unique and detailed animation, and a heartwarming story between friends.