(10/10)
This Harry Potter film may be halfway through the series, but it's only the beginning of the inner story. This film is where everything from the plot to the performances and on start maturing drastically, and frankly, I could not look away.
PLOT:It's Harry's (Daniel Radcliffe) fourth year at Hogwarts and things are already going bad. After a nasty attack by the Death Eaters, which are Voldemort's followers, at the Quidditch World Cup, talk about the dark lord coming back is among the teachers. However, things have to stay positive, for Hogwarts is hosting two other wizarding schools for the Triwizard Tournament, which is a dangerous three tasks which only one student from each school 17 or over can be in. The three from each school are picked, but then the goblet spits out a fourth name, which turns out to be Harry's. By this strange turn of events, Harry is the fourth and youngest participant in this years Triwizard Tournament. However, Harry didn't even want to be entered in the tournament. Could this strange coincidence be linked with the Death Eaters, Harry's frightful dreams, and this year's new Defense Against the Dark Arts teacher, the dark wizard-hunter, Mad-Eye Moody (Brendan Gleeson)? I'll leave you there. It's a great plot executed brilliantly.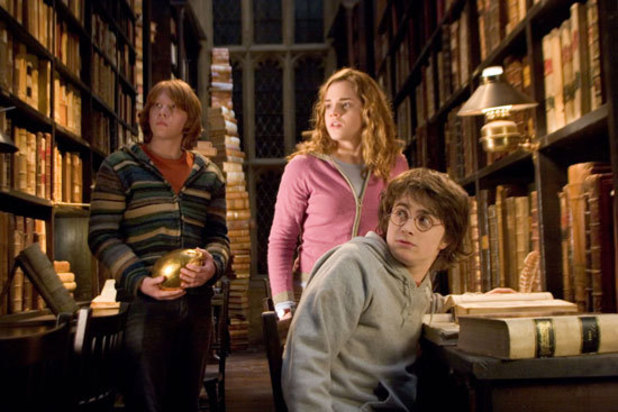 ACTING:The performances in here are excellent and greatly matured overall. This is where I can truly call the youth actors' performances adult, or at least comprehensible enough to be out of the "child-actor" stereotype. Daniel Radcliffe, Rupert Grint, Emma Watson, and even Tom Felton have greatly matured in their roles as Harry Potter, Ron Weasley, Hermione Granger, and Draco Malfoy. The other performances I found really convincing and emotional would have to be Michael Gambon as Dumbledore, Alan Rickman as Severus Snape, Brendan Gleeson as Moody, Ralph Fiennes as Lord Voldemort, David Tennant as Barty Crouch Jr., and Robbie Coltrane as Hagrid. These performances, especially with the introduction of Fiennes and Tennant, were very excellent and convincing as well as entertaining. There wasn't a terrible performance in the bunch this time. The other performances I would consider honorable mentions would be Robert Pattinson as Cedric Diggory, Gary Oldman as Sirius Black, and Jason Isaacs as Lucius Malfoy.
SCORE:The score in this one was more intense and beautiful than it had been in the past Harry Potter films, composed this time by the great Patrick Doyle. I really liked the themes put into this one; they fit the mood and could stand alone nearly as well.
EFFECTS:The effects in this film are even better than in the last. They add some even cooler effects, from the merpeople to Voldemort himself reforming, and even the dark mark. The effects seem a bit more detailed than they have in the past few films.
OTHER CONTENT:This Harry Potter film was one that I could not look away from. The story was so compelling that I was kept glued to the screen the whole time. The performances, twists, and all kept me watching thoroughly to the very end. This is where we start to learn about Voldemort's true history and power, so in a sense, this is only the beginning. I believe this addition to the series is the beginning of the mature Harry Potter, but still with some teenage perks (like great interest in the opposite sex and a laid-back attitude).
OVERALL,an epic Harry Potter film with a great plot, excellent and mature performances, intense and beautiful score, more detailed effects, a compelling and new story, and an introduction to the young adult Harry Potter.